Long-Term Rental Management

ALLOW ISLAND REALTY TO GIVE YOU PEACE OF MIND WITH YOUR INVESTMENT PROPERTY

Island Realty's owner representatives ensure that owners' best interests are at the heart of every decision, ensuring that the state of their property is always at its best and the rental income remains consistent. Through personalized attention from your owner representative, Island Realty assists you in setting competitive rates, running special promotions, maximizing your income potential with yield management and maximizing occupancy. Your owner representative will coordinate property inspections and periodic walkthroughs to ensure that your home is well maintained and will provide recommendations for maintenance, upgrades, and restocking should it be necessary.

Island Realty will ensure that your property is managed with the utmost attention to detail. As your property manager, we are your eyes and ears within the community. We are your primary contact and your communications link. We are responsible for representing your best interests in all operations and decisions affecting your property: maintenance, rentals, and marketing. We have the overall responsibility for your property and will ensure that you are kept informed about its status. Specifically, we have the responsibility of ensuring that maintenance is performed in a timely manner and in accordance with your wishes. We conduct continuous inspections and let you know of any items that need attention to maintain the property.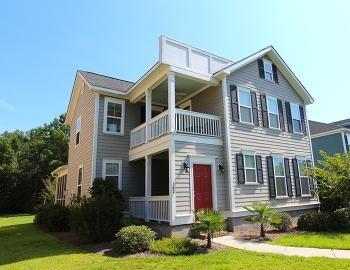 Get a long-term rental home projection from our property management experts.