Charleston, SC

Just a short 12 mile drive from the islands is the nation's best city… No, seriously, IT IS! Charleston, South Carolina has been voted the #1 City In the World and #1 City in the U.S. in the Travel + Leisure 2016 World's Best Awards.
Its southern charm, rich history, and unique cultural blend has made Charleston the "place to see" for travelers from around the globe. Island Realty has been there every step of the way providing accommodations to the new and returning vacationers alike.
Nicknamed "The Holy City" for its beautiful churches and history of religious freedom, Charleston is one of America's first preserved architectural and historic treasures, as well as one of the most extensively preserved cities in the world. Since its founding Charleston has played an important and often pivotal role in the course of American history.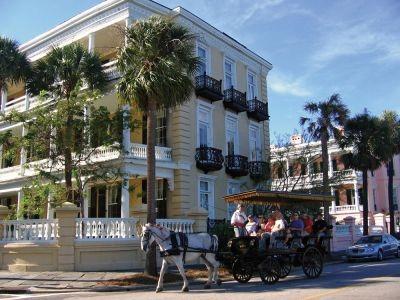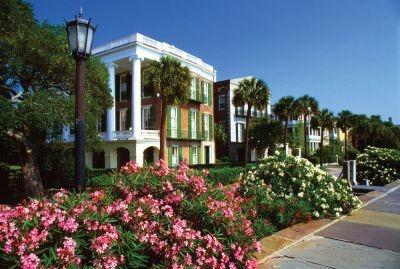 One of the countless enticements to this charming city is its walkability, lending visitors the opportunity to conveniently see the city's many offerings on foot.

Beautiful homes, churches, and public buildings line the city's cobblestone streets, while magnificent formal gardens grace the Historic District, adding to the beauty of the colonial, antebellum, and Victorian architecture.

Some of the city's "must-do" activities include taking a stroll at The Battery and Waterfront Park, touring the haunted Old Exchange and Provost Dungeon, enjoying the Gibbes and Charleston Museums, walking through the Aiken-Rhett House, Edmondston-Alston House, and Nathaniel Russell House, and, of course, visiting the aquatic life at the South Carolina Aquarium.
Charleston is equally acclaimed for its contributions to the arts and humanities and is a city of celebration with numerous widely-known festivals and special events held throughout the year. The Southeastern Wildlife Exposition, Annual Festival of Houses and Gardens, Spoleto Festival USA, Fall Candlelight Tour of Homes, MOJA Festival, and Christmas in Charleston are among just a few.

Shopping and Dining in The Holy City...
With its melting pot of cultures, Charleston is known as a hot-spot for a number of cuisines, serving everything from five-star fares to southern-style fried shrimp and red rice.

The window shopping and city strolling is just as diverse and exciting as the food choices here in Charleston. From the numerous art galleries to the quaint antique shops, to the number of unique hand-made gifts found at the Old City Market, there is bound to be something that catches your eye!
Charleston is truly a destination like no other — one that you'll want to visit again and again!