You have finally unpacked your suitcases and have officially settled in at your stay...now, you are trying to decide where you should fuel up after your long flight or drive to Isle of Palms. Look no further! We are giving you the local insight on some delicious cuisine that will leave you and your crew happy and ready for the next adventure during your vacation! If you are unaware, the Lowcountry is famously known for its delicious and original food options and we have to let you in on a little secret...it's true! Whether you are in the mood for fresh seafood, grilled burgers, smoked barbecue, or some traditional southern cooking, Charleston, Isle of Palms and Sullivan's Island has it covered!
Head down to The Windjammer on Ocean Boulevard for amazing wings, burgers, sandwiches and of course, the famous fried pickles! Known as Charleston's premier beach club, their deck overlooks the water and beach! That's right, you get incredible food with a stunning view.
Are you up for some traditional coastal cuisine? Enjoy one of our favorite restaurants on the island, Acme Lowcountry Kitchen, for delicious food options and cocktails! For you early birds, head over for a renowned breakfast. Enjoy this casual atmosphere for brunch, lunch and dinner for the ultimate island experience.
Bring the whole crew to Coconut Joe's Beach Grill, a family and friend friendly Caribbean-vibe beach bar and grill. They provide picturesque oceanfront outside seating and a rooftop bar. Do we need to say more? Whether you are there for a full meal or looking for a place to relax during happy hour, the live music and ocean views will have you all excited to be on island time!
Drive over or boat over to Morgan Creek Grill! Morgan Creek offers panoramic views of the Intracoastal Waterway and Lowcountry marshes. The grill offers occasional regional and local live music in their relaxed waterfront venue. Known for its incredible seafood, they also offer salads, steaks, and specialty dishes in their main dining room. The upper deck outdoor bar and grill offers lighter fare such as appetizers, sandwiches, soups, salads, and desserts.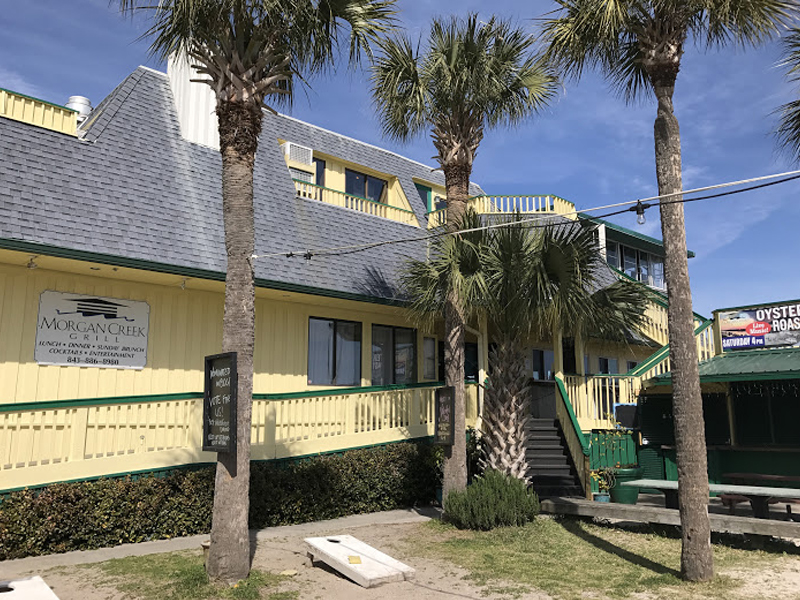 Located in central Isle of Palms, enjoy American classics and seafood favorites at Banana Cabana. Their menu offers something for everyone and is in the perfect location to enjoy the ocean views as well as walking distance from all of the beach shops in the area. During the spring and summer months, there is live acoustic music on the outdoor patio area.
Download our mobile app for other various restaurant options on Isle of Palms and Sullivan's Island and enjoy your visit on the island!