The month of March is a beautiful time to be in Charleston. The cold snap has passed, the flowers are blooming, and traffic is still relatively quiet. Whether you're here for Spring Break, or just for a weekend, we've planned out a full day of adventure for you in the Charleston area!
This is part of our new blog series "24 Hours in Charleston," so be sure to stay tunes for other itineraries later on in the year!
8:00 a.m.--Breakfast at Sea Biscuit Cafe
Rise and shine! The best way to start the day is with a good breakfast, and we couldn't think of a better place to do so than Sea Biscuit Cafe over on J C Long Boulevard.
Sea Biscuit is a quaint and cozy little cafe in the Front Beach district of Isle of Palms. Have a seat and read the paper while you enjoy your morning coffee, and get ready for the rest of your day. They're also serving up your breakfast favs like biscuits and gravy, pancakes, avocado toast, and more!
Tip from the locals: This spot is cash-only, but they have an ATM conveniently located outside of the restaurant!
What we'd recommend: The Crabcake Eggs Benedict, or The Treehugger (Homemade granola, Vanilla Yogurt, and Fresh Fruit) for a lighter bite!
10:00 a.m.--Walking the Gardens at Magnolia Plantation
Now that you've had your breakfast, you're ready for the rest of your day! Take a day-trip up to Magnolia Plantation on the other side of the Ashley River. It's a little bit of a drive, but the scenic drive and the gorgeous gardens that await you are totally worth the trip.
There are so many different kinds of flowers here that there is something blooming every month of the year; but personally, we think March is the best time to go. The weather is just right, and the crowds that come with peak season haven't quite gotten here yet. Take a peaceful stroll through the garden, and then take a tour in the historic plantation house to get a feel for what life was like for the Drayton Family in the 17th/18th Century.
Tip from the locals: Take the Rice Field Boat Tour for a special view of the plantation, and a great break from walking!
What's blooming in March: Bradford Pears, Carolina Jessamine, Japanese FLowering Cherry, Poppies, Roses, Snapdragons, Tea Olives, Wisteria, and more!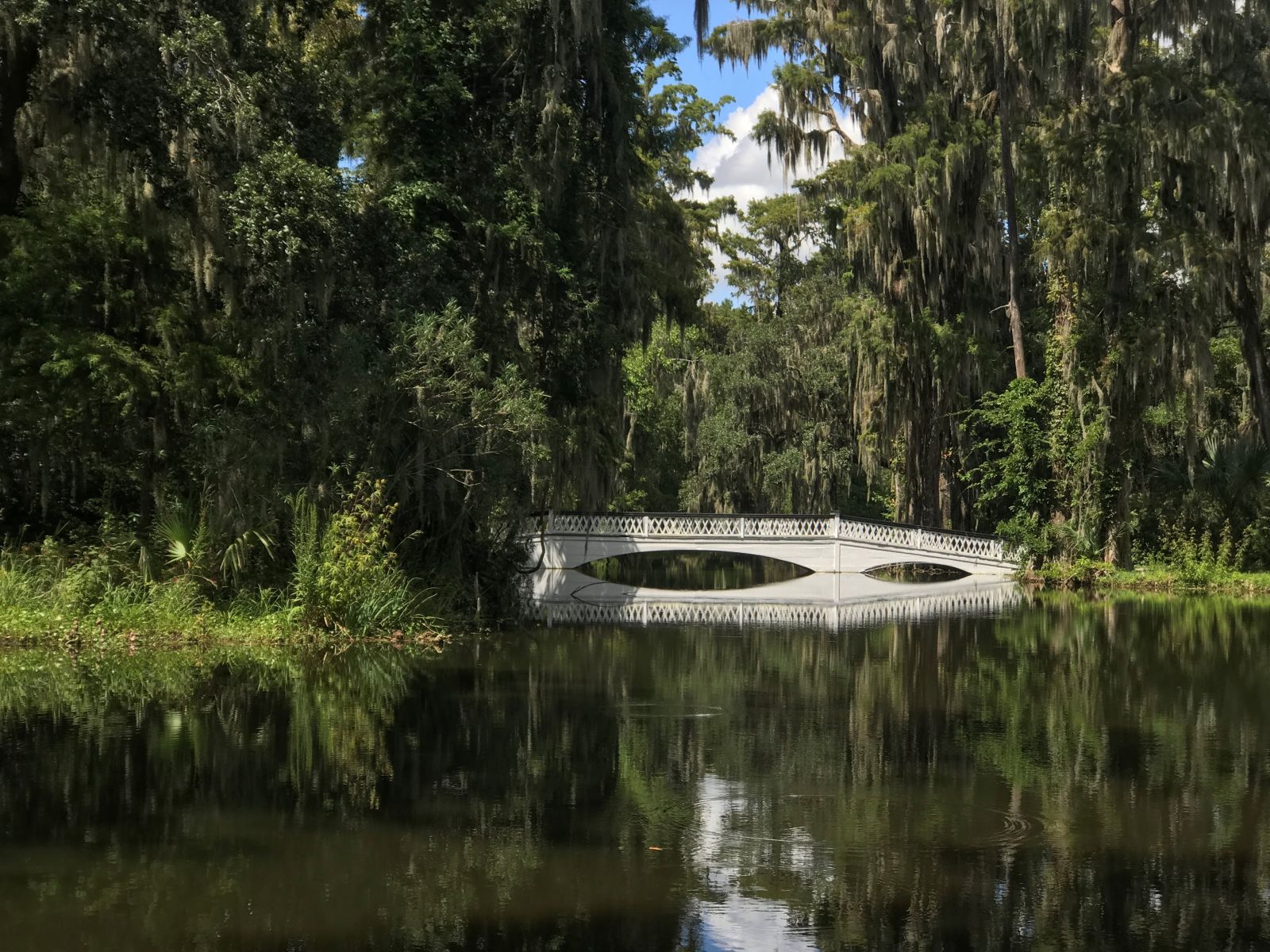 1:00 p.m.--Stop for Lunch in John's Island
On your way back through Charleston, make a pit stop on John's Island. For a lunch that's sure to hit the spot, visit the Tattooed Moose! There are several different sandwiches such as the Mike's Famous Duck Club and The Lowcountry Cuban to choose from; but if sandwiches aren't your thing, they also have salads and soup as well.
Tip from the locals: After lunch, drive 5 minutes down the road to the famous Angel Oak Tree! This tree is estimated to be between 400-500 years old, and is always a beautiful sight to see.
What we'd recommend: Mike's Famous Duck Club, and a basket of Roasted Garlic & Bleu Cheese Duck Fat Fries of course!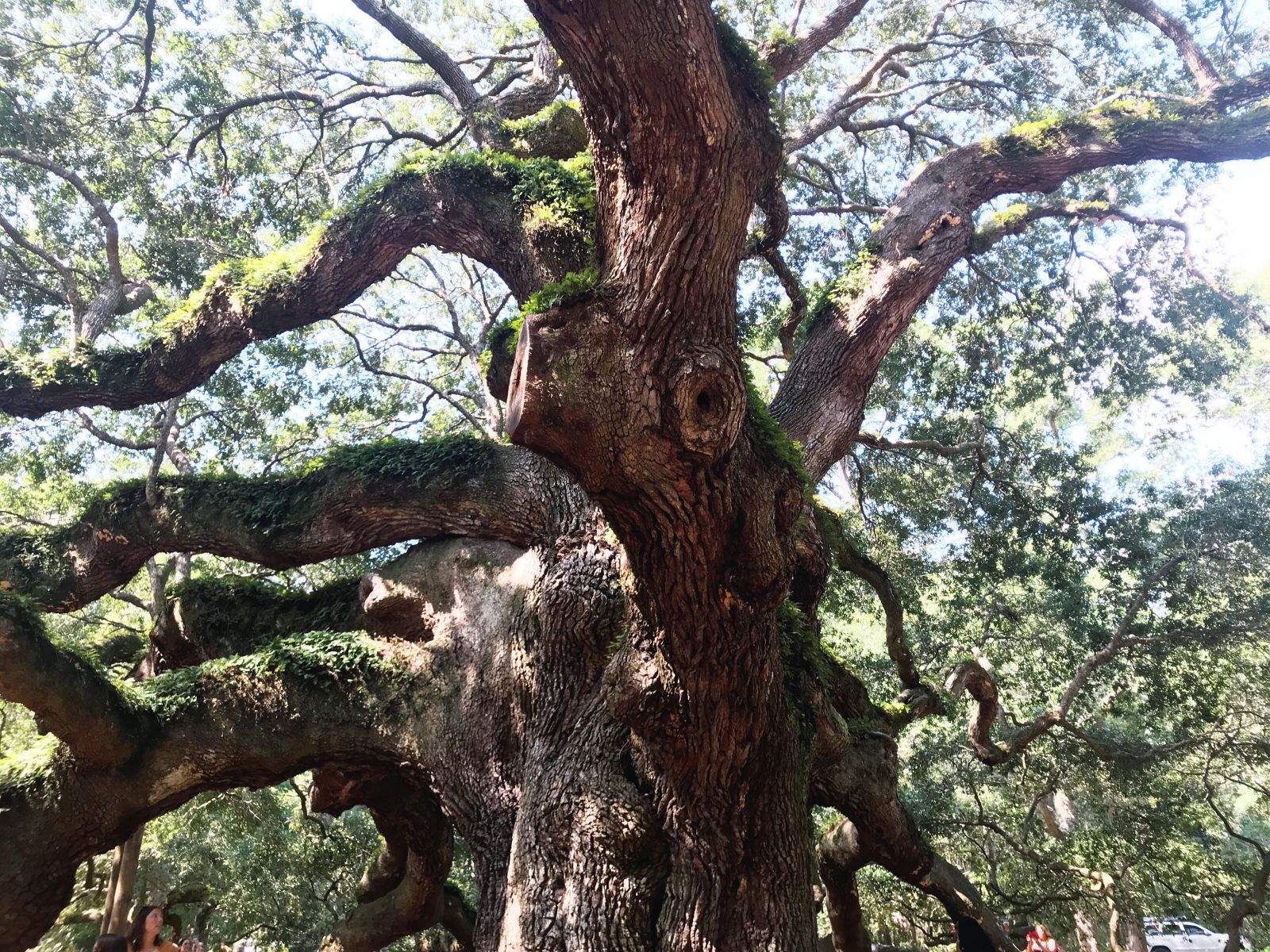 4:00 p.m.--End the Day with Happy Hour in Downtown Charleston
What a busy and jam-packed day! There isn't a more perfect way to end the day than to wind down with drinks at one of Charleston's many bars for happy hour. Whether you prefer the Upper King Street scene, or a rooftop along the Charleston harbor, you just can't make a wrong choice here.
Tip from the locals: It may be 5:00 somewhere, but a great deal of happy hours here start at 4:00! Most places have amazing deals on drinks and bar bites, and it's a great way to end the evening while you're on vacation.
What we'd recommend: The happy hour at Uptown Social at King and Spring St. is a great choice, with the full bar ½ price from 4-7 p.m. (with some limitations), and $2 sliders.
For a waterfront option, try The Rooftop at the Vendue with ½ off select food items, $4 domestic beers, $5 well liquors, and $6 house wines.
We hope you've enjoyed this edition of 24 Hours in Charleston! If you go to any of these places while you're here, be sure to tag #IslandRealty or @IslandRealty, so we can see your pics!