The end of the summer season is officially upon us
meaning fall and winter stays are just around the corner. If you're staying with us for a month or two (or even longer), it's nice to break up some of your time on the beach with a short road trip. Luckily, Isle of Palms is conveniently located to several attractions within a few hour's drive. If you're looking to get away for a day, here are some of our favorites!
Just A short drive
(LESS THAN 2 HOURS AWAY)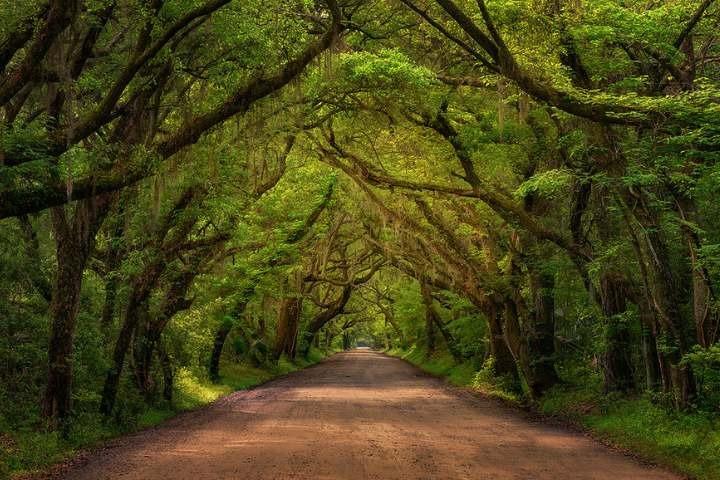 Botany Bay is an expansive wildlife reserve near Edisto Island that spans a whopping 4,000+ acres. Here you can explore the forest, beach, freshwater ponds, and historic buildings!
Helpful tips:
Since this is a wildlife preserve, there are several restrictions for the beach. Dogs, alcohol, metal detectors, and drones are strictly prohibited.
Day passes are required and can be purchased on-site.
Wadmalaw Island
1 HOUR AWAY
Wadmalaw Island is just southwest of John's Island, which is west of the Ashley River. This island is home to the only operating tea plantation in the country! Charleston Tea Plantation offers tours, and has a gift shop where you can buy all of the different teas they produce! Wadmalaw Island is also home to Deepwater Vineyard, where you can sample a variety of wines and take a tour of their facility!
Helpful tips: If Wadmalaw is on your itinerary, be sure to stop at other nearby attractions like the famous Angel Oak tree! You may also want to screenshot or print a map as cell signal on the island can go in and out. Stop by our office if you need access to a printer!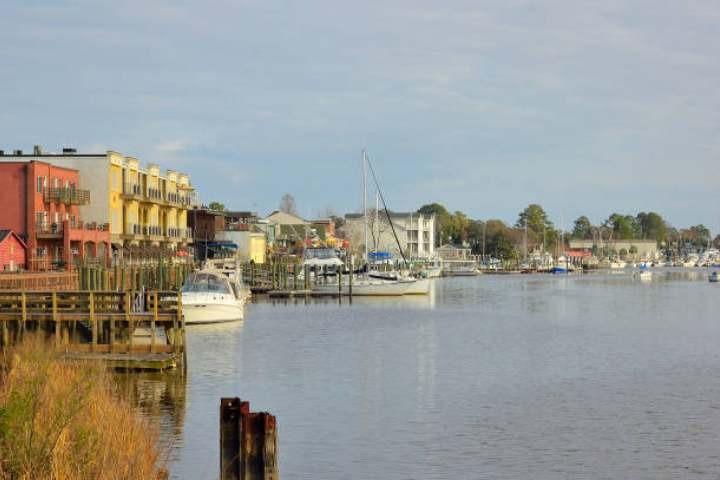 Georgetown
1 HOUR, 20 MINUTES AWAY
Georgetown is a small town northeast of Mount Pleasant, so it's a straight shot from Highway 17! There are plenty of things to do in this maritime town, from art galleries to fishing!
Be sure to stop by the Rice Museum and the Maritime Museum to take in local history, or get out and explore one of the town's seven parks.
Helpful tips: As you travel to Georgetown you'll pass through Awendaw and McClellanville, which are worth a quick stop along the way!
Pack some snacks!
(2+ Hours Away)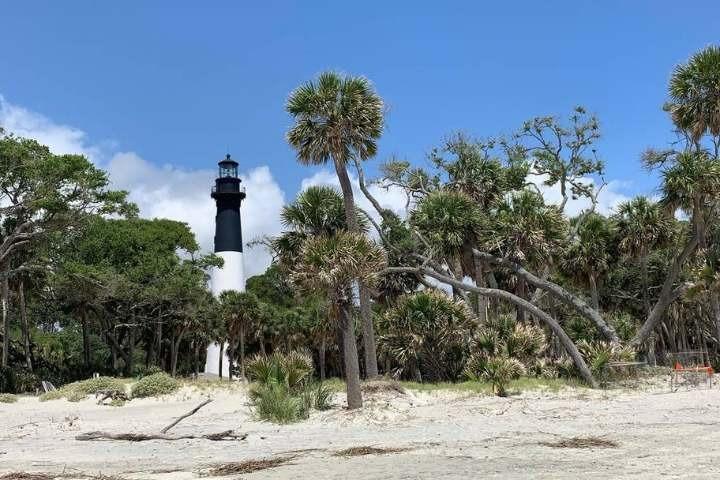 Down past Edisto Island and before you reach Hilton Head, you'll find yourself in Beaufort! Beaufort, Port Royal, and the Sea Islands are surrounded by water and marshes that are full of wildlife (especially a variety of maritime birds!) There are plenty of things to do there such as kayak tours with Coastal Expeditions, exploring the Cypress Wetlands, seeing a movie at HWY 21 Drive-In, and even an aerial tour with Beaufort Biplane Tours! Beaufort is also where you'll find Hunting Island State Park, known for its serene beaches and their lighthouse (which you can actually go inside)!
Helpful tips: Book your activities ahead of time to ensure that you have time for everything!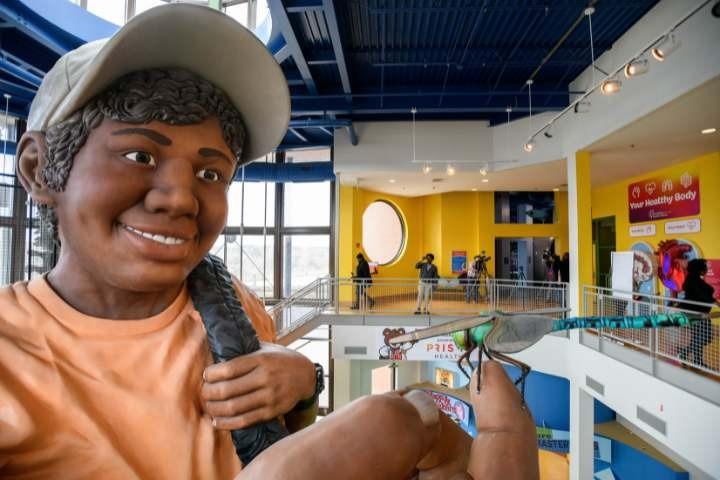 Columbia
2 HOURS, 20 MINUTES AWAY
Columbia is South Carolina's capital, and is conveniently located to make a great day trip! There is plenty of history and beautiful sights to see and is also a great place to take the kids. The city is home to the Riverbanks Zoo and Gardens, as well as the EdVenture children's museum, making it a destination to bring the whole family. The University of South Carolina is spread out around Downtown Columbia, which is a beautiful campus to take a look around! If you're a sports fan, you can catch USC's sporting events seasonally.
Columbia is also in close proximity to Lake Murray and Congaree National Park, perfect for nature lovers!
Helpful tips: Since this is the state capital, be sure to plan your drive accordingly to avoid rush-hour traffic.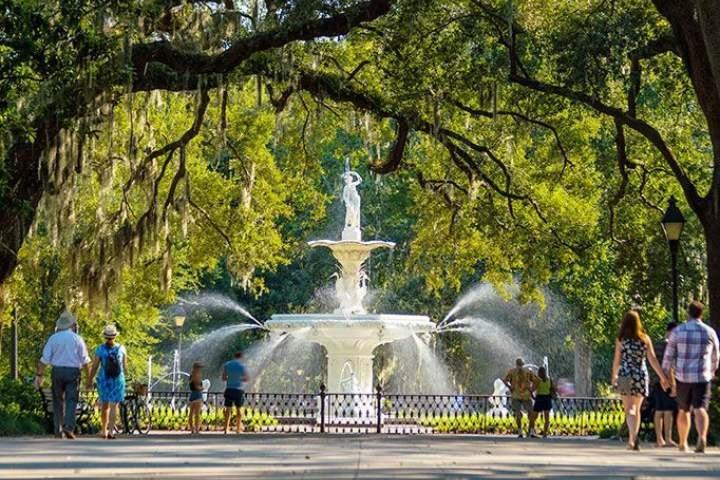 Savannah, GA
2 HOURS, 30 MINUTES AWAY
Last but not least on our list of day trips is Savannah, Georgia! While this destination is in another state, it's still close enough to easily make a quick trip over. Similar to Charleston, Savannah is a very historic Lowcountry city that prides itself on its culture, cuisine, and picturesque scenery. Must-see attractions here are Forsyth Park which spans 30 acres in Historic Downtown, the Savannah College of Art and Design (SCAD), and Historic River St. The cobblestone streets and historic architecture will take you back in time, all while enjoying iconic Lowcountry cuisine. At night, you can experience the chilling and dark history of the city with ghost tours!
Helpful tips: Be sure to make dinner reservations! Savannah's restaurant scene includes Michelin-star restaurants you won't want to miss out on!