At Island Realty, we love to support local businesses!
That's why it was such an easy decision to team up with a new company, GolfCart.Fun, for our featured vendor program. GolfCart.Fun offers luxury golf cart rentals for as little as $69/day. Choose from a 4 or 6-seat Low-Speed Vehicle (LSV) that comes equipped with premium features such as a Bluetooth sound system, backup camera, on-board smart charger and dual USB plugs, LED headlights/taillights and turn signals, windshield wipers, 3-point seatbelts, a rear flip seat with premium seat cushions, and more! They'll even deliver your cart directly to you, anywhere from Isle of Palms to Edisto Island (please note, GolfCart.Fun is not currently able to rent within Wild Dunes, though they hope to add this service soon)!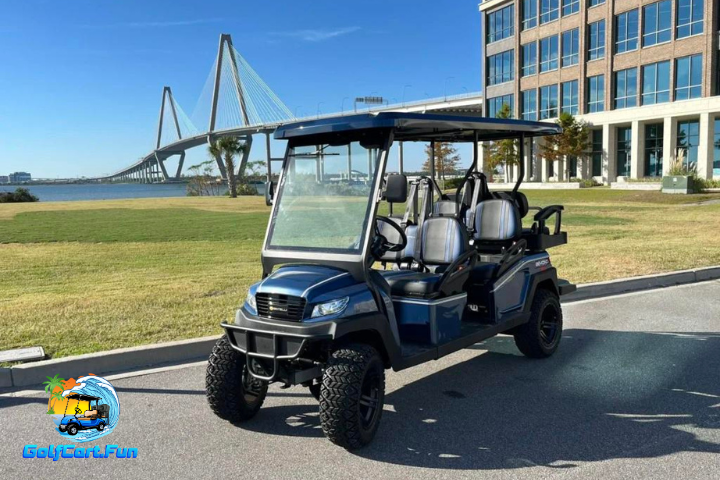 Renting a golf cart while vacationing on Isle of Palms or Sullivan's Island provides guests with an authentic island experience while simultaneously reducing their carbon footprint! That's why local golf cart rentals have been increasing in popularity. They are street legal (35mph and under), can be driven at night (thanks to GolfCart.Fun's luxury LSVs being equipped with headlights), are easier to find parking for, allow for quicker trips to and from your rental house, and more!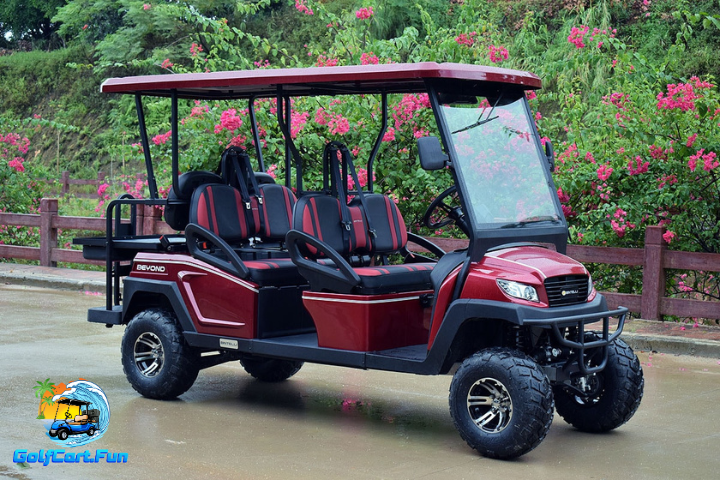 Now, it's obvious why you should rent a golf cart for your next family trip, but have you ever considered renting one for a corporate event? We know it might sound a little unconventional, but golf carts are incredibly convenient, efficient, and fun additions to any event you can imagine. Whether you're hosting a company picnic, a product launch, or an outdoor conference; golf carts can be used for a variety of purposes. Need to transport your attendees from one area to another quickly and efficiently? Golf carts can do that. Need to move equipment or supplies from one end of the venue to the other? Golf carts are perfect for that too! So, before you dismiss the idea of golf cart rentals for your corporate event, consider the many benefits they can bring. And hey, who doesn't love a little bit of fun and adventure in their workday?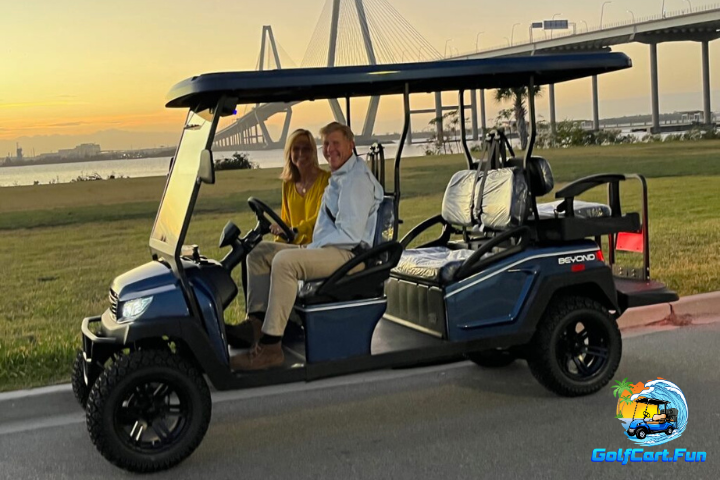 The next time you stay with us on the islands, be sure to plan ahead and reserve your GolfCart.Fun rental as well! You can book directly through their website, or stop by our office for an exclusive Island Realty x GolfCart.Fun coupon!