Spring is a beautiful time of year here in the Lowcountry! Charleston weather in spring means flowers everywhere are in bloom, the sun shines a bit brighter and warm things up (but not too much,) and seasonal businesses start to open up!
While events like Charleston Wine+Food, the Bridge Run, and the Volvo Car Open usually bring a great deal of traffic to the area and rentals are hard to come by, this year things are running a little differently! With these events either postponed or canceled, this is a great time for you to use them to your advantage! Now you can come to visit and enjoy Charleston in the Spring, with less traffic than in previous years. There are plenty of other ways to enjoy the Holy City in the Spring, and these are just a few of our favorites:
Shopping local produce at Farmers Markets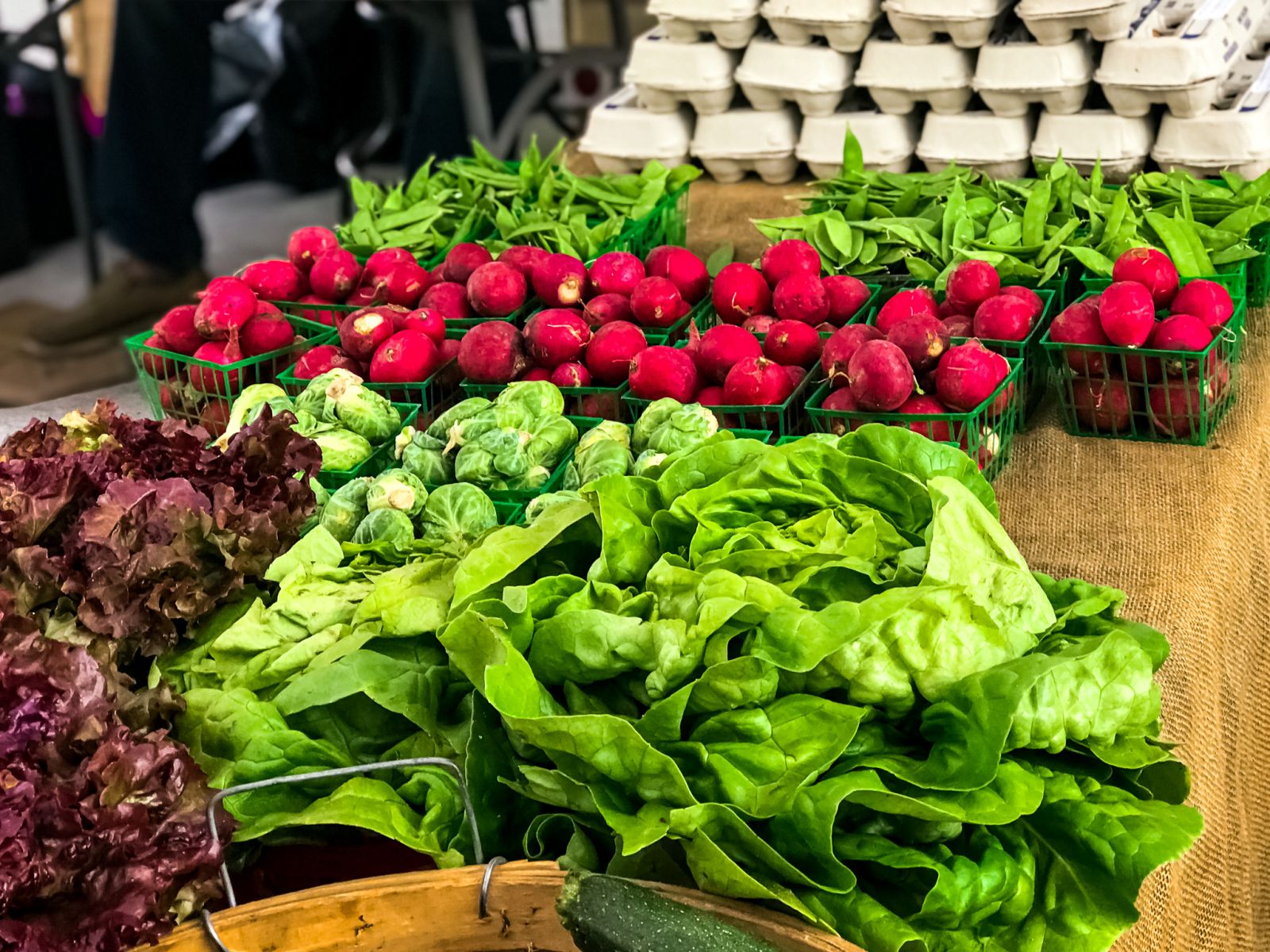 The Charleston Farmers Market happens every Saturday morning/early afternoon, from Spring to late Fall in Marion Square, Downtown Charleston. This year the market will have limited vendors, but it's still a great way to get locally grown produce and homemade goods!
The Mount Pleasant Farmers Market happens every Tuesday, starting April 6, from 3:30-7 PM. You can find it in the Market Pavilion on Coleman Blvd., next to Moultrie Middle School. Admission is free, and there is plenty of parking available across the street from the market.
Stroll the Flower-Lined Streets of Historic Downtown Charleston
Window boxes, wisteria vines, and Carolina jasmine; at every corner in the Spring, you'll find beautiful flowers and scenery. Downtown is always a pleasant place to walk around and explore, but if you're visiting the area this Spring, you need to have this on your to-do list!
Festival of Houses and Gardens
The Festival of Houses and Gardens is highly acclaimed, and this year will stretch from March 11th to August 17th! With COVID precautions there will be smaller audience capacities, virtual programs, and more outdoor options to accommodate social distancing! While past years had interior tours, this year will feature outdoor and exteriors only.
This is a great opportunity to explore Downtown's oldest areas and learn more about the beautiful and historic city.
Blessing of the Fleet and Seafood Festival
One of the most anticipated events of the year lives on again this April 25th! The festival takes place at Mt. Pleasant Memorial Waterfront Park, from 11 AM-5 PM. This event celebrates the local seafood industry and includes a boat parade and ceremonial blessing of the shrimp/fishing fleet. There are also going to be family-friendly activities, shrimp eating contests, and best of all, admission and activities are free!
Beach Chair Rentals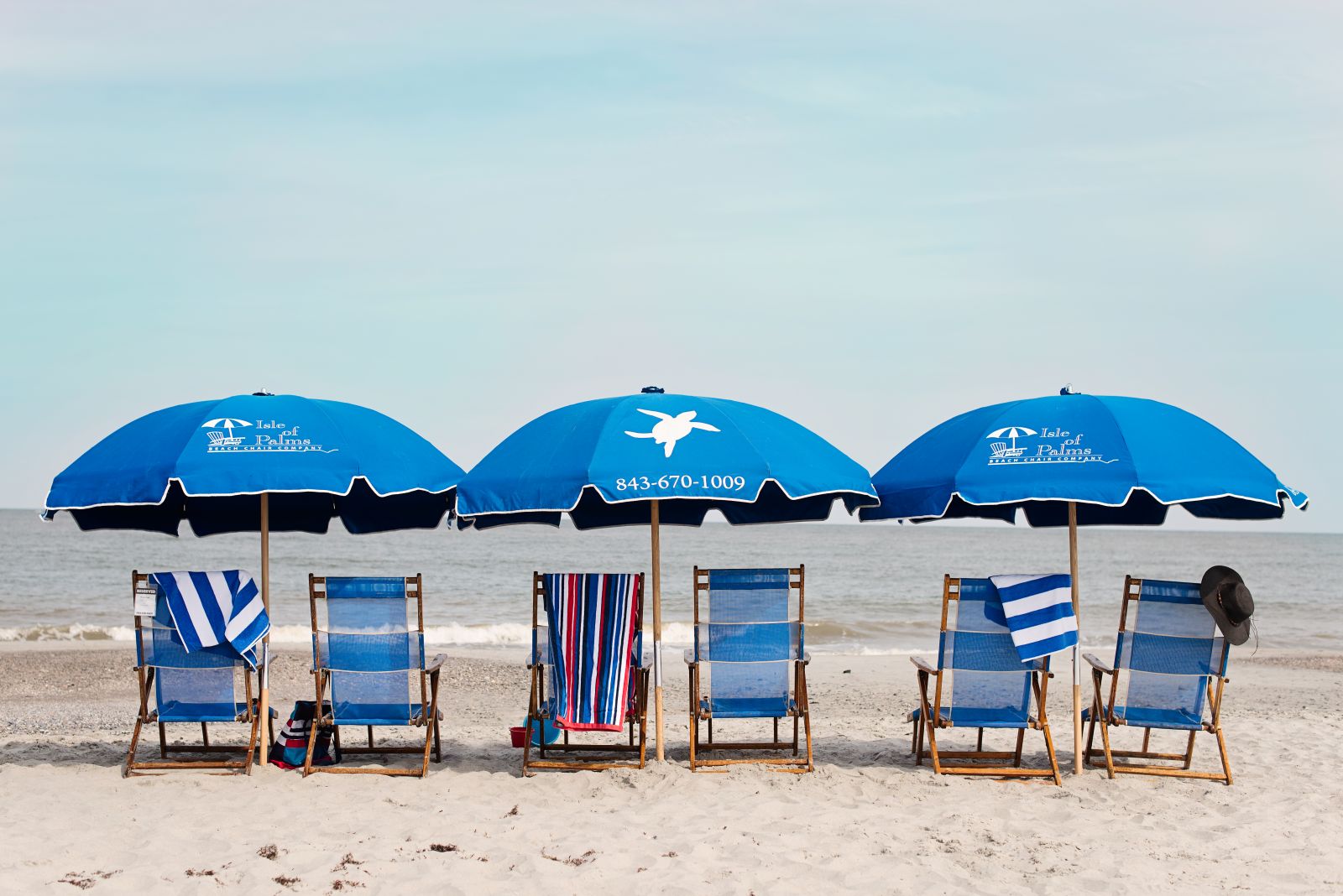 The beginning of March means the beginning of beach chair and umbrella season! IOP Beach Chair Co. is a well-known service here on the island that makes your vacation just a little more stress-free with chairs and umbrella rentals/set-up service. Each morning they'll set up your rented chairs and/or umbrellas at the beach access that's closest to your rental property. Each grouping is marked with your name so you can find yours, and they'll take them up before sunset each evening.
If you're staying with us at Island Realty, these items can be added to your reservation! Contact our Front Desk team to get rates and reserve yours!
Jet Skis and Parasailing
Starting Easter weekend, Tidal Wave Water Sports will be open for business! Go on an adventure with their Jet Ski Safari, or see the island from above with parasailing! They also offer activities like wakeboarding and tubing!
Tidal Wave is based out of the Isle of Palms Marina, and even offers a shuttle to pick you up at your rental!
Rooftop Bars
When the warmer weather arrives, it's the perfect time to enjoy the numerous rooftop bars in the area! It's a beautiful place to have drinks for happy hour and watch the sunset, and there are quite a few to choose from!
Some of our favorites are Uptown Social, The Vendue, and Eleve at the Grand Bohemian!