Past 41st Avenue on Isle of Palms sits Wild Dunes:
Past 41st Avenue on Isle of Palms sits Wild Dunes: Isle of Palm's resort community centered around golf, tennis, and pristine beaches. Here you can get away from the hustle and bustle of the Front Beach area, while still enjoying the beautiful scenery of the Island.

1. Privacy
Wild Dunes is a private, gated resort community. This means that everyone in the community needs gate passes to enter and/or stay there, providing more security and exclusivity.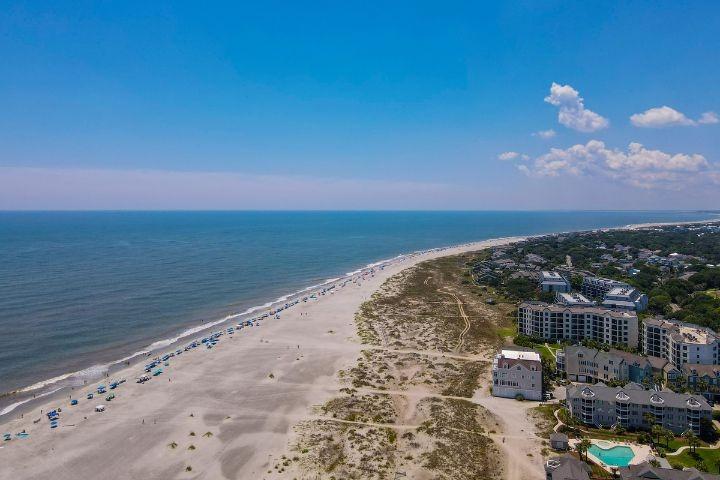 2. PeAce And Quiet
The privacy of Wild Dunes results in peace and quiet in a serene coastal environment. The beach accesses on the northern end of the Island are often far less crowded. Sometimes you'll even be the only one on the beach!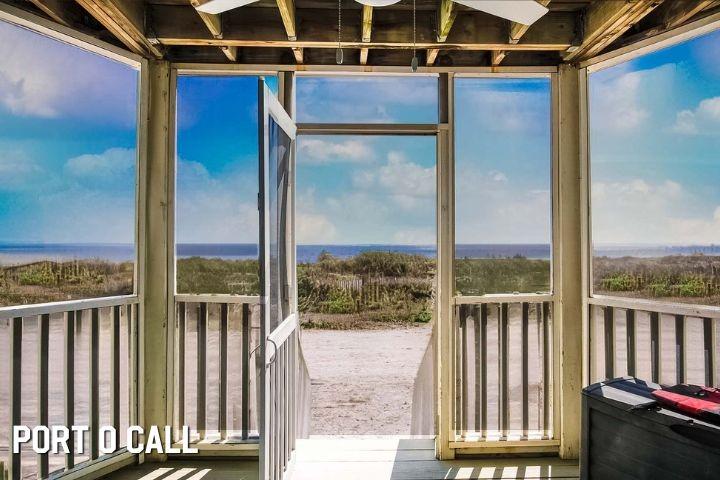 3. Restaurant and Dining Options
Wild Dunes has several restaurants to offer guests. Around the Grand Pavilion area, you'll find Woody's Eatery for on-the-go bites and Coastal Provisions for nicer meals. Off of Grand Pavilion is the Village, an area with boutiques, the Sand and Sea Salon, and Billy G's Smokehouse/the Salty Goat. With several dining options inside the resort, you could easily stay within the gates of Wild Dunes for your entire vacation!
(Check out all of the dining options HERE).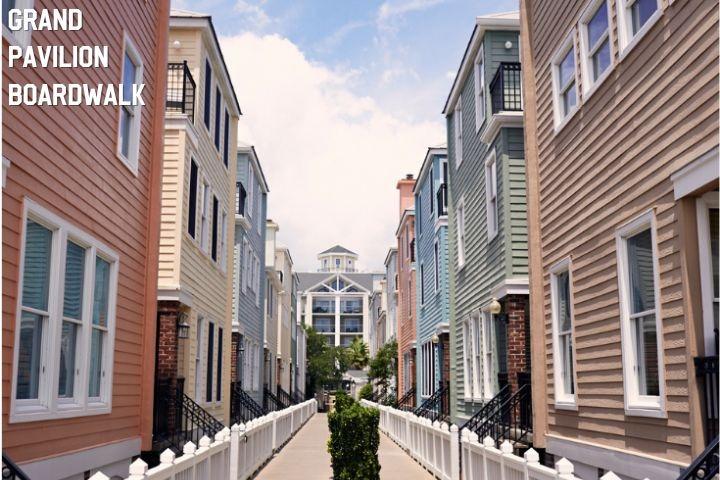 4. Golf, Tennis, and Other Amenities
Wild Dunes is most well-known for its golf courses and tennis courts. Tennis Magazine rated Wild Dunes' tennis courts the best in the country 10 years in a row and the Resort currently holds the ranking of 2nd best tennis/pickleball resort in the world! Unlike in previous years, the resort no longer offers SportsCards to all resort amenities. Guests staying at one of Island Realty's properties in Wild Dunes are not able to rent out the courts for private use, but they are welcome to call (Wild Dunes Tennis Club) ahead of time and schedule to play during the limited open court hours. There is also a private court available for any of our guests staying in the Racquet Club Villa community!
There are two golf courses: the Links Course and the Harbor Course. Both were designed by world-renowned Golf Course Architect, Tom Fazio and offer spectacular views of the Island scenery. These courses are open to the public as well, so even if you choose to stay outside of the resort, you can still tee up the next time you're on the Island.
Each Wild Dunes rental has access to its own year-round community pool. Many of these pools sit right on the beach and offer special amenities like hot tubs and grills.
The entire resort is filled with scenic bike and jogging paths. Rent a bike or explore the island on foot in the safety of this quiet, gated community. Just keep an eye out for Alligators!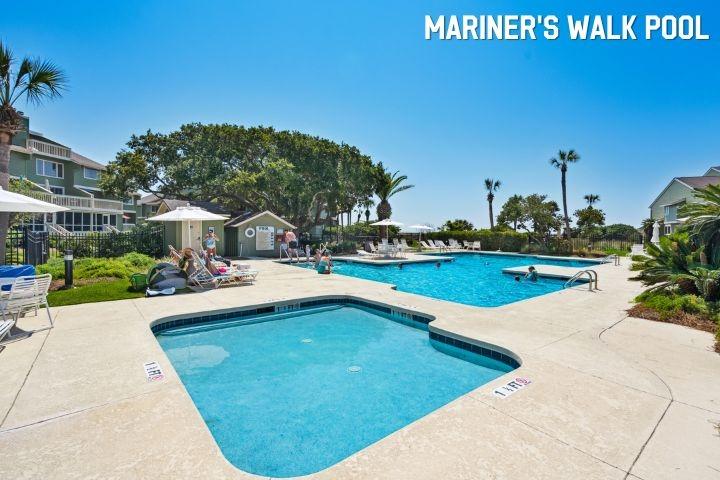 5. A Variety of Properties
Island Realty manages more than 80 properties within Wild Dunes, from one-bedroom condos to six-bedroom homes! There's plenty to choose from, so you're sure to find what you're looking for within our rental program.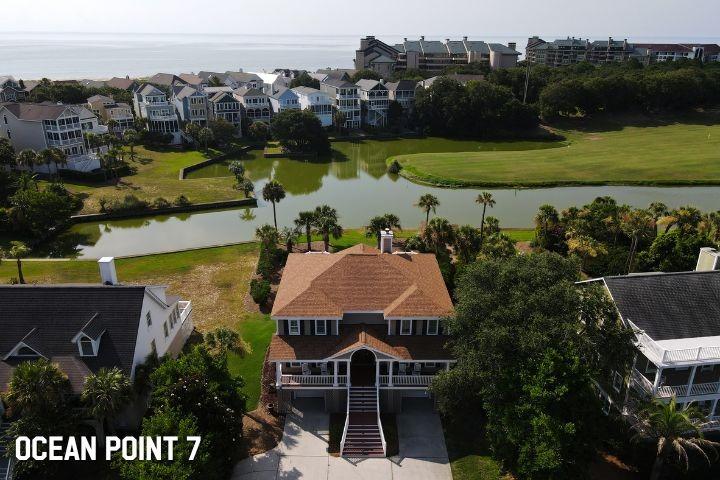 Check out our Insider's Guide to the Lowcountry to view our featured pages on Wild Dunes Resort, including information about each condo complex! Plan your next trip to the Island today by booking online, or calling our team of knowledgeable vacation planners.