2020 has been quite a year, it's almost hard to believe that it's finally almost over! January seems like a lifetime ago, so let's recap on (almost) everything that's been happening here on Isle of Palms and at Island Realty!
This Spring brought on a great deal of hardship, that was universally experienced. Here on Isle of Palms in March, access to the beaches was restritcted and later prohibited, followed by a ban on short-term rentals and even access to the Island. Island Realty had to close our doors and temporarily lay off many of our employees. Fortunately in May, we were able to bring back the majority of our staff as Isle of Palms reopened for business. We have experienced imense support from the local community, our property owners, employees, and of course our loyal guests! As soon as the Islands were reopened to the public, our guests were ready to travel and come back to join us. Since then we have been able to grow as a family, and see our community rebuilding from every aspect.
While we could talk forever about all of the chaos that has happened in 2020, there has also been a lot to celebrate and be thankful for. In this week's blog, we're featuring the growth, the support and unity that we've seen in our local community, and what's been going on in the Island Realty office.
New local businesses!

If you like to keep up with social media, there's a chance you've heard of the Co-Op on Sullivan's Island. Their posts are always honest and engaging, while keeping things fun! During the madness of island closures, they stayed open to offer take-out to residents in the Isle of Palms, Sullivan's Island, and Mount Pleasant area. Their frosé (if you haven't tried it yet, it's a must!) kept spirits up, and gave people a reprieve from all of the stress. Since then, they have now opened a second location on Isle of Palms, right across the street from Island Realty in the Harris Teeter shopping center. Catch them on Tuesdays for their Double Double combos, or any day of the week for delicious sandwiches and frosé.
The Post House was a well-known restaurant a part of an inn located in Historic Mount Pleasant. After 15 years of service, they closed in February of 2019. This Fall, the team behind Basic Kitchen in Downtown Charleston restored the Post House to give it a new face and reopen the eatery with a new menu. It is now open for business, and you can find it on Pitt St. in Mount Pleasant, right over the Sullivan's Island causeway.
Community Support!

This year marked the end of a well-loved local watersports company, who had been in business for over 20 years. This October, there was a gathering of over 100 individuals who came out to support them as their lease expired!
With all of the challenges of having public events, we all knew that holiday celebrations were going to look a little different. The City of Isle of Palms put together a great alternative to the annual Holiday Street Festival, Santa Claus Lane. This was a drive-through festive celebration on December 5th, where people could still enjoy the tree lighting, holiday displays, and appearances from Santa!

Isle of Palms: A Safe Place to Work and Play!

Isle of Palms was voted the safest city in the state of South Carolina for the third year in a row!
This summer, the CARTA public transportation system initiated a beach shuttle from Mount Pleasant to the Isle of Palms that will run on the weekends during the summer. This is a great opportunity that will alleviate some of the stresses that come with finding a place to park on the Island!

Enjoying the Great Outdoors!

Socially distanced activities like kayaking and paddleboarding served as a great option to enjoy the Lowcountry while staying safe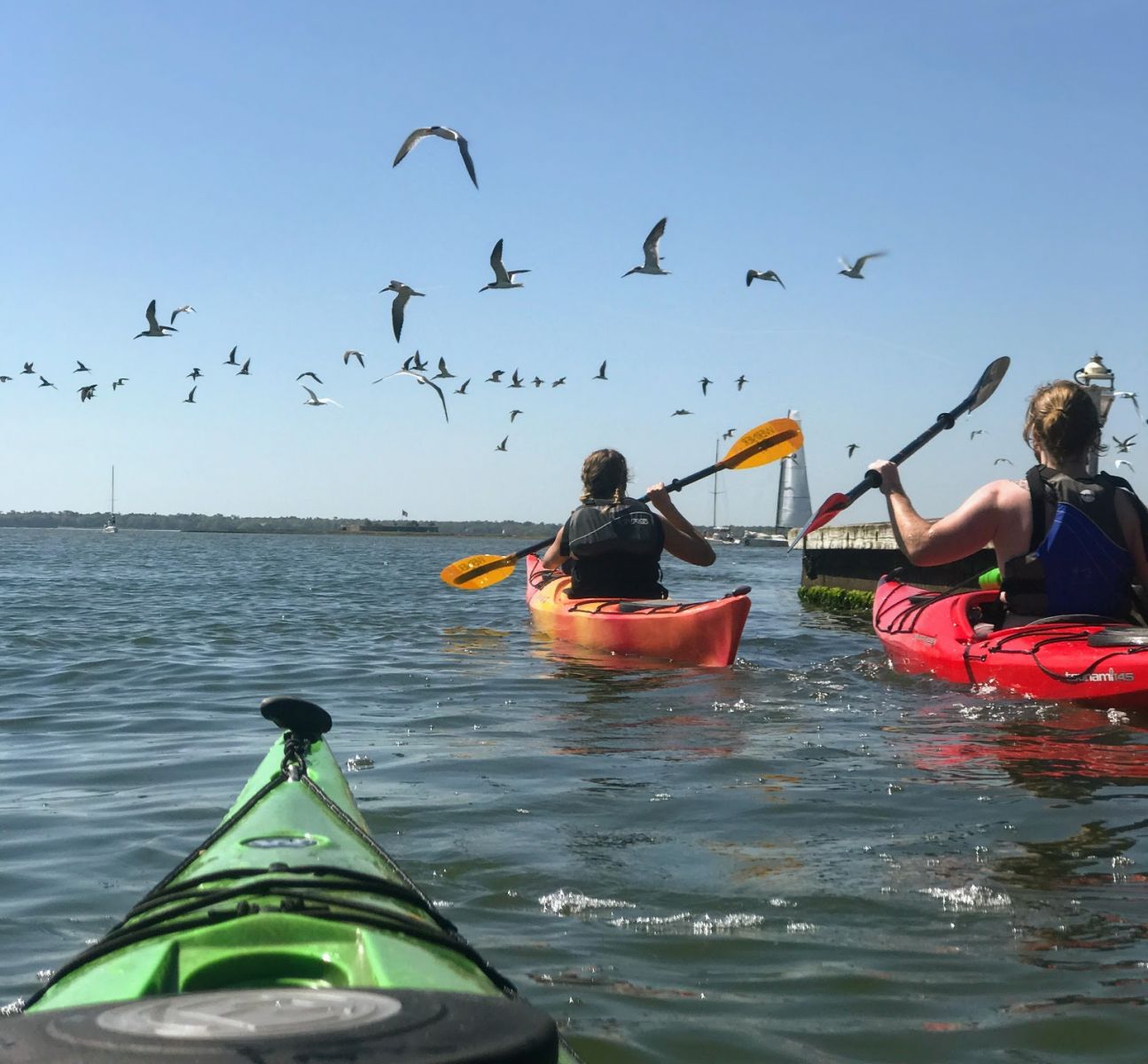 Outdoor dining and entertainment became the "new normal" with more restaurants offering outdoor dining spaces, and places like the Windjammer were allowed to have concerts at their outdoor venue.
This year was also a great nesting season for the sea turtles! If you're a regular to the Island, you've probably seen the signs around the turtle nests. This was a very successful nesting season, with more than 5,500 nests on South Carolina's beaches!
A Hurricane-free Fall!

For the past four years (at least!) we have had to navigate around a hurricane. Thankfully, this year we did not have to evacuate for any storms! This is great news not only for the local residents and property owners, but it also meant uninterupted vacations and more time under the sun!

Expanding the Island Realty Family

We have been so fortunate to be able to bring on more team members to join our family this year! Some of our recent hires include:

Cameron Dees--Housekeeping Department Manager
Keri Hauser--Vacation Planner Team Lead
Andrea Larson Lee--Vacation Planner
Anna Sykes--Vacation Planner
These are roles that involve a great deal of interaction with our guests in making sure their stay is as fun and stress-free as possible, and we are so glad to have them on board!
This year, we also welcomed a mix of both new properties and new owners to existing properties on our program--over 30 of them!
Retained Properties
Brand New to the IR Program!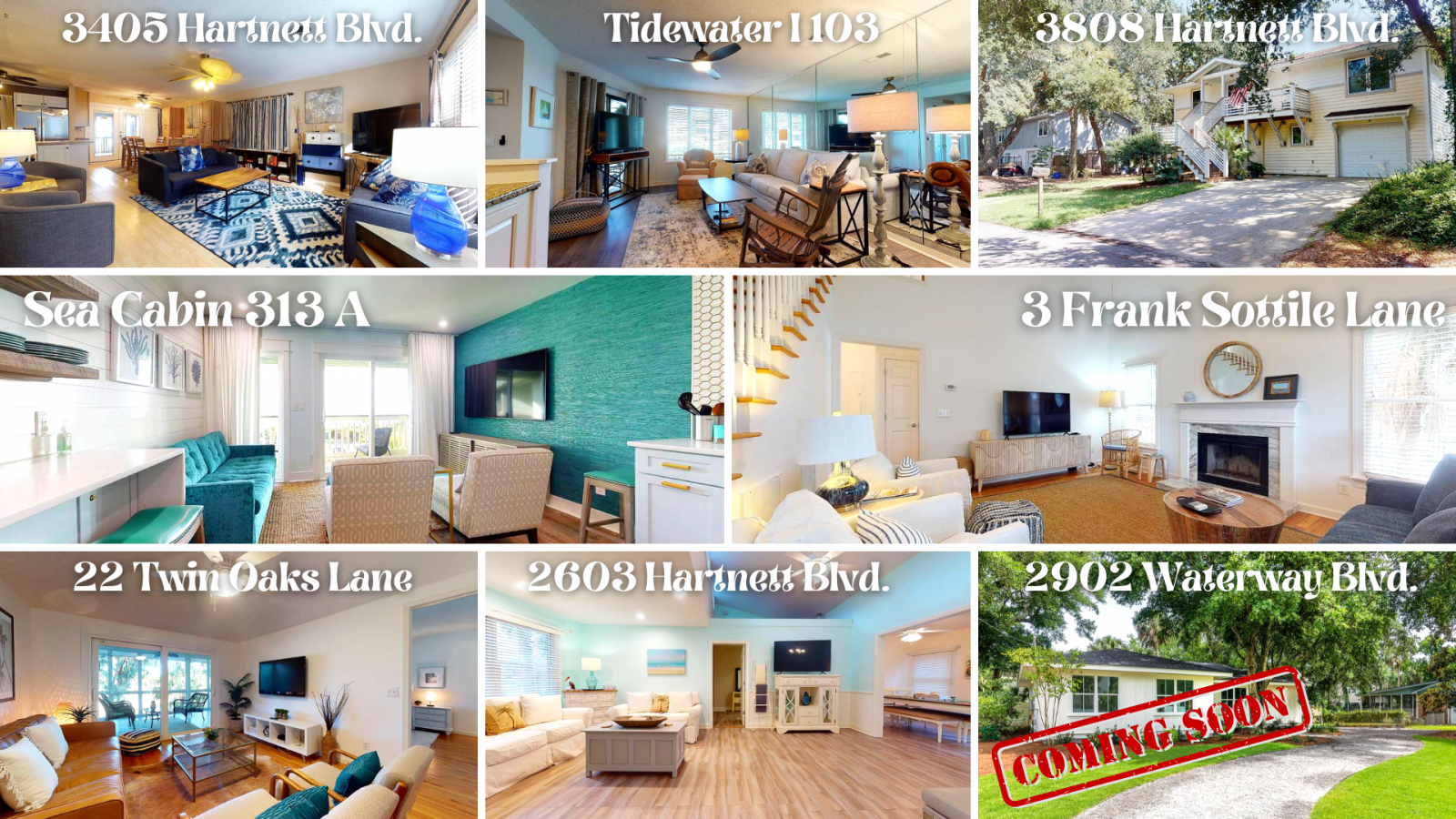 We are so thankful to have made it through another year, and we couldn't have done it without you!
We hope to continue to help you find your perfect vacation for years to come!