The 2021 Insider's Guide has arrived! Learn more about the guide in this week's blog post, then head on over to our Trip Planning section to get the Inside Scoop >>
---
This year's guide has gotten a refreshed look from 2020's guide, and has (just about) everything you need to start planning your next trip to the Lowcountry.
Here are some of the features we love most about this year's guide, and we think you will too!
Easy to Navigate Table of Contents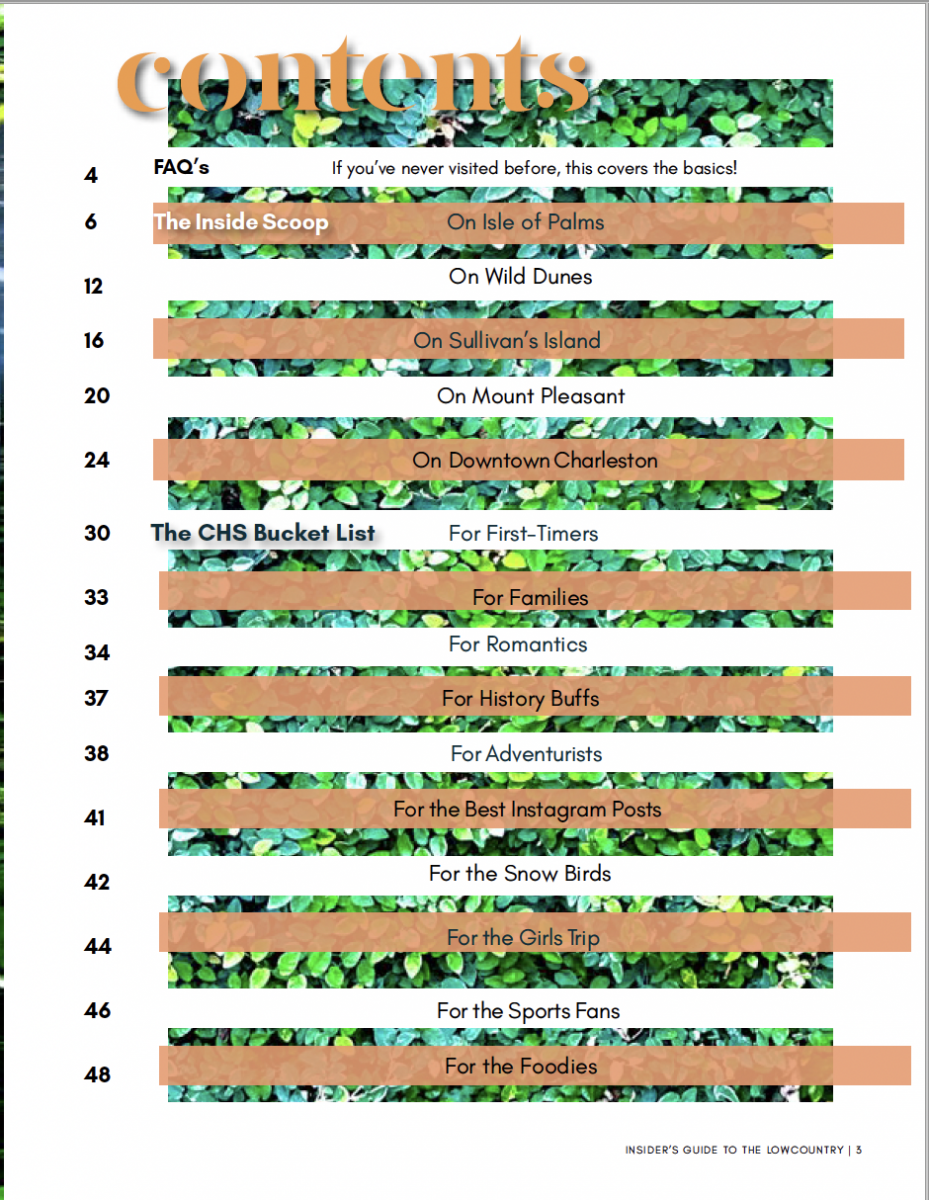 Looking for a specific page? Now you can click right on the page number, section, or page title that you'd like to go to, and jump right to that page! No more endless scrolling just to get to what you want to see (although we think the whole thing is pretty great!)
Links to More Information
If you're new to the area, looking for the right condo complex can be a lot to handle when there are so many to choose from. While this guide provides complex images and separates them by the amount of bedrooms, you can also click on the photo you want to learn more about, and it will take you to that complex's landing page on our website! (This is also on the "Front Beach" page for the condo complexes in that area!)
Interactive Checklists
Not only have we made the must-do's into an easy-to-read checklist format, you can also check off items on your list as you go, right from the PDF! No need to print it off to keep track of what you have and haven't done on your trip, just click or tap on the check box to mark it off!
---
There is so much to see and do in the Charleston area, and there certainly is something here for everyone, no matter what your interests are. We hope this guide inspires you to try something new while you're here, and when you're ready to find your perfect vacation rental, our friendly team of vacation planners is here to help you every step of the way.
click below to read this year's Insider's Guide!!