Celebrating 30 years of the isle of palms connector run.
For the past 30 years, runners from all around the Charleston Islands have gathered to participate in the annual Isle Of Palms Connector Run. This 5K and 10K run is a local fundraising event that supports the prevention of child abuse as well as providing services for victims. This year, the IOP Connector Run is excited to offer a virtual run in addition to the traditional event to allow for more members of the community to come together in support of this vital cause.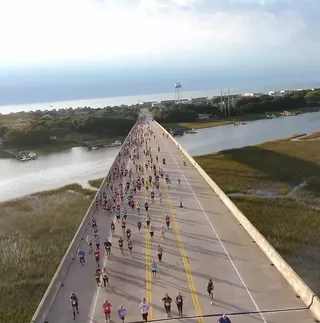 The IOP Connector Run has been a highly sought-after community event since 1992 when the bridge was officially opened. At its start, this important race was the brainchild of the Mt. Pleasant Exchange Club and the Isle of Palms Exchange Club, although new groups and sponsors join each year. What started as a small event for members of the community has grown to become the largescale fundraising event we know today. In its 30 years of operation, the IOP Connector Run has raised and donated nearly one million dollars to prevent child abuse in the Charleston area.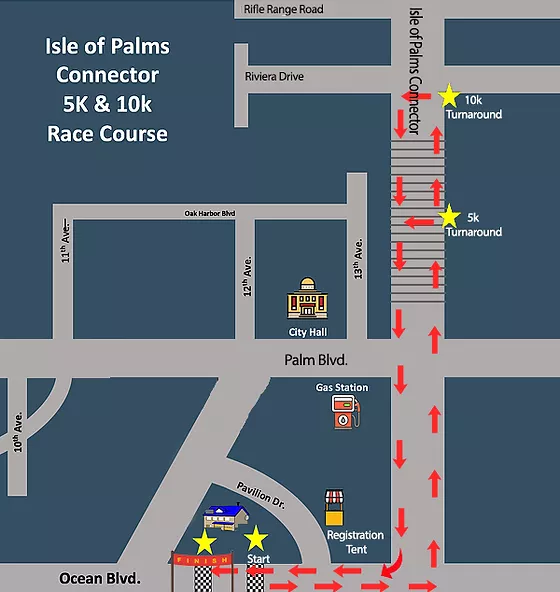 This year's race takes place on October 1st and registration is still open! If you register HERE online by September 30th, registration is $45 and your registration fee is a direct donation to one of this year's charity partners. However, if you decide on the morning of race day that you would like to join, you can still participate for just $5 more. All registered runners can find their packet pickup information on ioprun.com. The race starts and finishes on Ocean Blvd., just down the street from the Island Realty office! Be ready to run by 8 am and we will be there, cheering you on.
Island Realty is proud to be, once again, a sponsor for this year's IOP Connector Run! Not only is this a way to give back to Charleston, but it allows us to be out in the community we love so dearly. Stop by and say hello after the race on October 1st so that we can talk about your next vacation rental.
*Photos featured in this article are the property of ioprun.com