Are you and your family traveling to Charleston with your little ones?

Traveling with children can be challenging, but there is no need to stress about finding kid-friendly activities during your vacation. Charleston is full of family-friendly places that your entire group will love! Whether you are spending the day Downtown, in Mt. Pleasant, or out on the Islands, there are many attractions guaranteed to ensure everyone has fun.
While there are countless things to do and see while you're in Charleston, here are some of our favorite kid-approved activities. Should you have any questions, feel free to contact our friendly Concierge department at (843) 242-1526.

Battery and White Point Gardens
East Battery & Murray Blvd, Charleston, SC 29401
Enjoy the beauty and charm of historic downtown Charleston by visiting the Battery and White Point Gardens. This wide-open public park offers a safe place for your children to run around while you also enjoy the scenic views. The park also is home to an impressive collection of Civil War cannons, mortars, and other relics. This offers a great opportunity to teach your children about the rich history of Charleston.
Charleston Waterfront Park​
1 Vendue Range, Charleston, SC 29401

​Come relax in the shade, enjoy a picnic by the water, splash in the pineapple fountain, and more at Charleston's Waterfront Park. This scenic park boasts outstanding views of the waterfront harbor and the sailboats that pass by every day.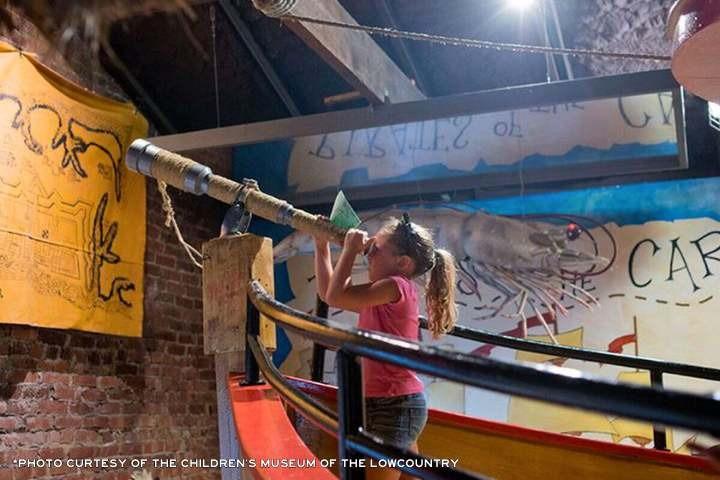 Children's Museum of the Lowcountry
25 Ann St, Charleston, SC 29403

Come let your imagination run wild at the Children's Museum of the Lowcountry! Through a variety of interactive exhibits, playgrounds, and displays children of all ages are encouraged to use their creativity as they engage in each activity.
Gibbes Museum of Art​
135 Meeting St, Charleston, SC 29401

​The Gibbes Museum of Art provides an enriching cultural experience that encourages children's participation in the arts at a young age. You and your family can browse their well-curated collection of art and sculptures to inspire your young artists. The museum also regularly offers programming for children of all ages.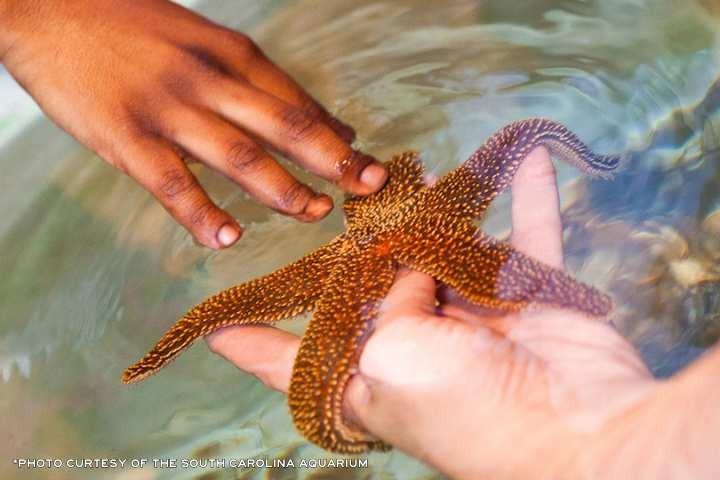 South Carolina Aquarium
100 Aquarium Wharf, Charleston, SC 29401

The South Carolina Aquarium is the perfect attraction for the entire family. Come interact with Charleston's coastal wildlife by exploring the touch tanks, marine habitats, and kid-friendly displays. You'll be sure to enjoy the two-story, 385,000-gallon aquarium featuring sea turtles, sharks, dive shows, and more!


Patriots Point
40 Patriots Point Rd, Mount Pleasant, SC 29464​
Patriots Point is a naval and maritime museum full of interesting activities for both children and adults. First, you can take a self-guided tour of the USS Yorktown and experience what it was like to be a WWI Naval Officer. Then you can take pictures inside an actual submarine and in the cockpit of a fighter plane. Children over 6 can take off and experience what it is like to be a fighter pilot through an interactive Flight Simulator!

Fort Sumter
360 Concord St, Charleston, SC

Located on an island in the Charleston Harbor, Fort Sumter tours will provide an exciting day for the entire family. It begins with a 30-minute boat ride out to the island where you will learn about the location where the first shots of the Civil War were fired. This is also the fort where the famous writer Edgar Allen Poe served during his time in the military. Once you dock your children can enroll in the Junior Ranger program where they will receive a badge and activity books to use during the tour.
Charleston Beaches
(Isle of Palms & Sullivan's Island)​​
Soak up the sun and make the most of Charleston's beautiful weather by spending the day out on the beach! Both Isle of Palms and Sullivan's Island are great family-friendly beaches with plenty of room to set up some chairs and an umbrella and enjoy the day.​​

The North Charleston Fire Museum​
4975 Centre Pointe Dr, North Charleston, SC 29418

Do you have a child who loves fire trucks and dreams of becoming a fireman? If so, the North Charleston Fire Museum is a must-see while you're in town! The museum is home to the largest collection of operational antique fire engines and fire fighting equipment in the country. Your entire group will have a blast participating in all the fun interactive and educational activities.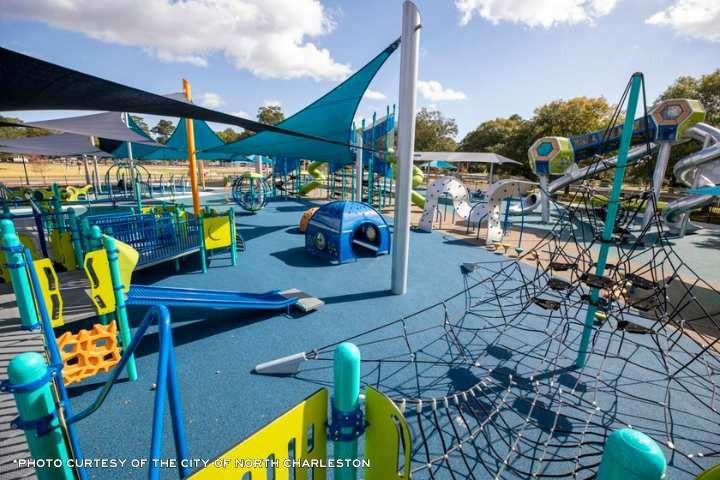 Park Circle Playground
4800 Park Circle, North Charleston, SC 29405

Located in the center of the newly imagined Park Circle roundabout, a 55,000-square-foot inclusive playground includes diverse equipment for children of all abilities. Instead of having a single area of the playground dedicated to accessible equipment, guests will find swings with plastic seats and sturdy harnesses sprinkled throughout the park, several stainless steel slides for children with cochlear implants who need to be wary of static disruption, several 'transfer stations' for those in wheelchairs, covered low-sensory rest areas, and many more exciting additions allowing children of all abilities to play together. This new playground is part of a larger 20 million-dollar renovation of the park circle roundabout, including a community center, art studio, farmer's market pavilion, garden, and walking trails.
*Photos used in this article are the property of the organization they depict. Island Realty does not claim ownership of these photos.