When shopping around for your
next vacation rental
online, have you ever found yourself wishing that you could see the rental in person?
Whether it's to scope out what kind of coffee maker is in the kitchen or get a feel for the home's layout- sometimes still photos just don't feel like enough! That's why we are thrilled to offer future guests the opportunity to view our vacation rentals in a NEW and DIGITAL way. Have peace of mind knowing that you can see the ins and outs of any vacation home by 'walking through' before you arrive!
Enhance your shopping experience by taking a virtual 3D tour of your favorite vacation homes. By viewing this property, you will be to see it from a complete 'real world' perspective. When searching through our list of vacation rentals, look for the Virtual Tour icon just below the property image.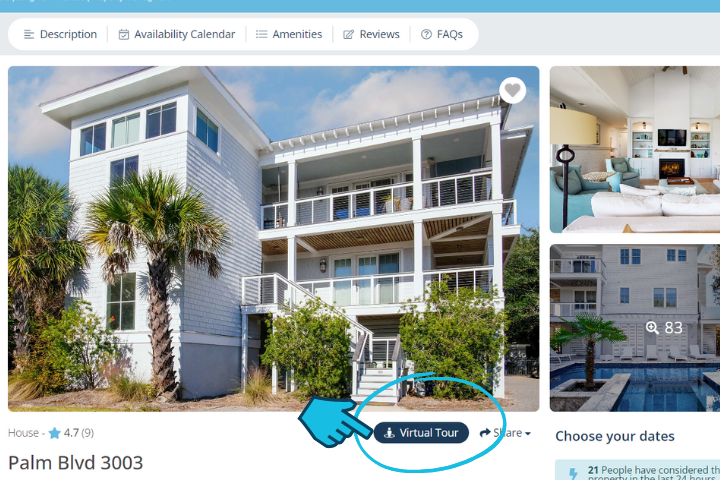 A new screen will pop up with a play button in the middle. Press play and click along the circles scattered around the floor to walk from room to room. Want to turn around? Click your screen and drag your finger/cursor to the side- the camera will move with you! Want to walk up or down the stairs? Just click on them!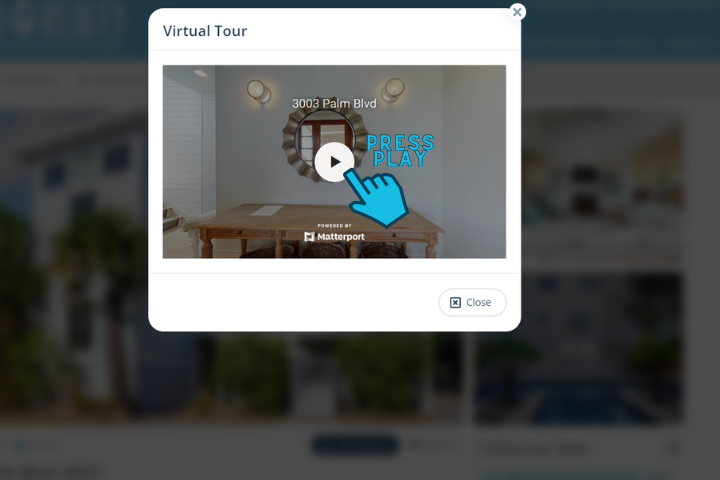 Start your tour today in one of these properties! All you have to do is press play to get started.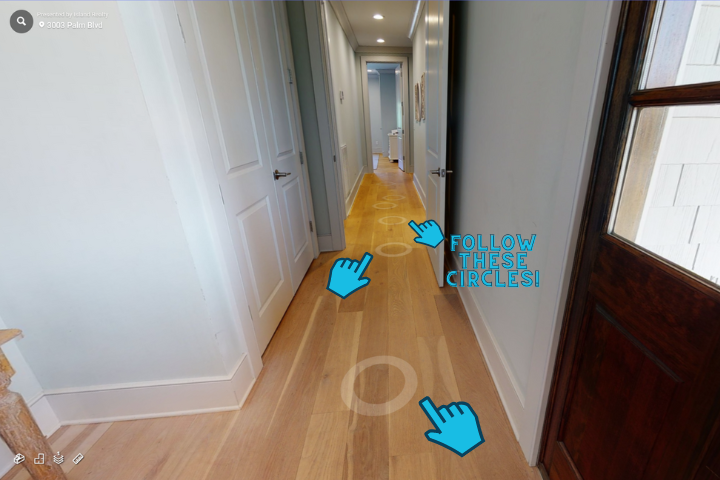 Shop ALL vacation rentals and find the perfect place to stay during your next visit to the islands!