Published 8/3/2022 by Jessie Jacob
DEEPWATER VINEYARD'S ANNUAL GRAPE STOMP FESTIVAL
Everytime I used to visit my Grandparents house, we would spend the evenings watching reruns of old cartoons. One in particular that I had an affinity for was I Love Lucy. Of course, as a kid, my favorite episode had to be the conveyor belt with the runaway chocolates, but Lucy's Italian Movie was a close second. How fun would it be to climb into a barrel full of grapes and stomp around until you have wine?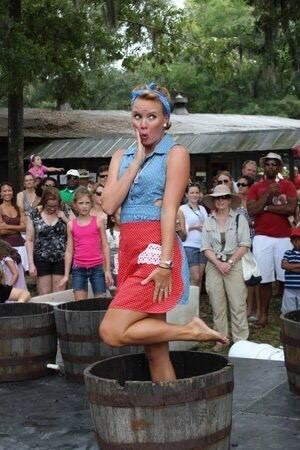 Thanks to Deepwater Vineyard, the only vineyard in the lowcountry that is conveniently located on Wadmalaw Island, you can have your very own Italian movie! Every year to celebrate their grape harvest, Deepwater hosts a Grape Stomp Festival. The festival is complete with a Lucy lookalike contest, a grape stomping competition, a large selection of local vendors, food trucks, and all of the wine (and grape juice) you can drink! Planning to bring the kids? There will be animals (we're in love with their resident cow, Ida Clare), games, and non-alcoholic slushies available! As if that was not amazing enough, this year's festival will directly impact The Formation Project. A Charleston-based, survivor-led non-profit providing direct services to survivors of human trafficking.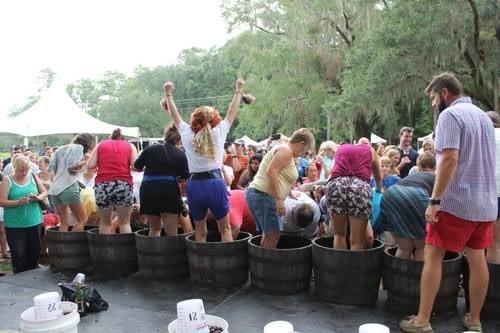 If you're visiting Isle of Palms with us, Wadmalaw is about an hour away and makes for a perfect day trip! Although, as someone who has made the trek more than a few times, I highly suggest taking a screenshot of your gps before you go because once you get out on the swampy islands, you tend to lose all cell signal!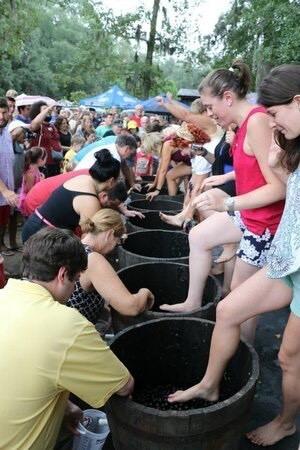 Keep on reading for the deets:
Where: Deepwater Vineyard, 6775 Bears Bluff Road, Wadmalaw Island, SC 29487
When: Saturday, August 27th from 10am-6pm
How Much: $20 per car to enter, $20 per team for the grape stomp competition
Food Trucks:
Live Music:
Grape Stomp Contest:
4 chances to stomp

$20 ticket = you and a partner

1 person stomps, 1 catches the juice
(there are barrels to stomp non competitively as well if you just want the photo op)
Be sure to check out https://www.deepwatervineyard.com/the-events-1/2022grapestomp for a full schedule of the day!
*Photos are property of Deepwater Vineyards