Remember taking a family vacation as a kid? The basic hotel room with two beds, generic decorations, and a room number you can't remember. You can vividly recall the memories of the historic tours you went on and the long sunny days at the beach with your siblings; but it's not surprising at all that you don't remember where you stayed.
The beauty of vacation rentals is that with a little intentional thought and planning, you can develop your property's brand so your property can become one with unforgettable memories in every room. It will become a home away from home that your guests will not only remember and but also return to and create new memories in year after year.
1. Know Your Audience
Unlike rooms in a franchise hotel, every vacation rental is vastly different. These distinctions allow for you to create an experience tailored to the audience your property suits best. Instead of siblings being forced to share the second bed in the hotel room, your property will create memories of racing into the bedroom to see who gets the top bunk!
2. Perfect the Aesthetics
In order to cultivate a memorable experience for your guests it has to start with a strong foundation. This foundation is comprised of how your property looks, the unique amenities that makes your property stand out, and the overall experience they will have staying there. Before you go on a date you take a shower, brush your teeth, and put on your nicest clothes because you want to make a good impression. The same mindset applies to presenting your property to potential guests. You want to present an inviting aesthetic they will be captivated by and ultimately end up booking every time they visit.
One tactic to do this effectively is decorating your property to have a cohesive and updated design throughout. You want to keep your rental property updated with inviting décor, fresh paint, and amenities to make your guests feel at home (Wi-Fi, cable TV, laundry, modern kitchen appliances, etc.). It also important to remember that you want your property be universally appealing. No matter your personal preferences, you want to decorate with modern trends and tastes in mind so that a wide array of people can picture themselves staying in your rental.
In the images below you can see that every room in this rental has well-maintained furniture with a cohesive island feel. Additionally, as you move through the home the rooms are designed for groups to gather and enjoy each other's company. Large groups and families are easily able to imagine themselves having a great vacation in this property.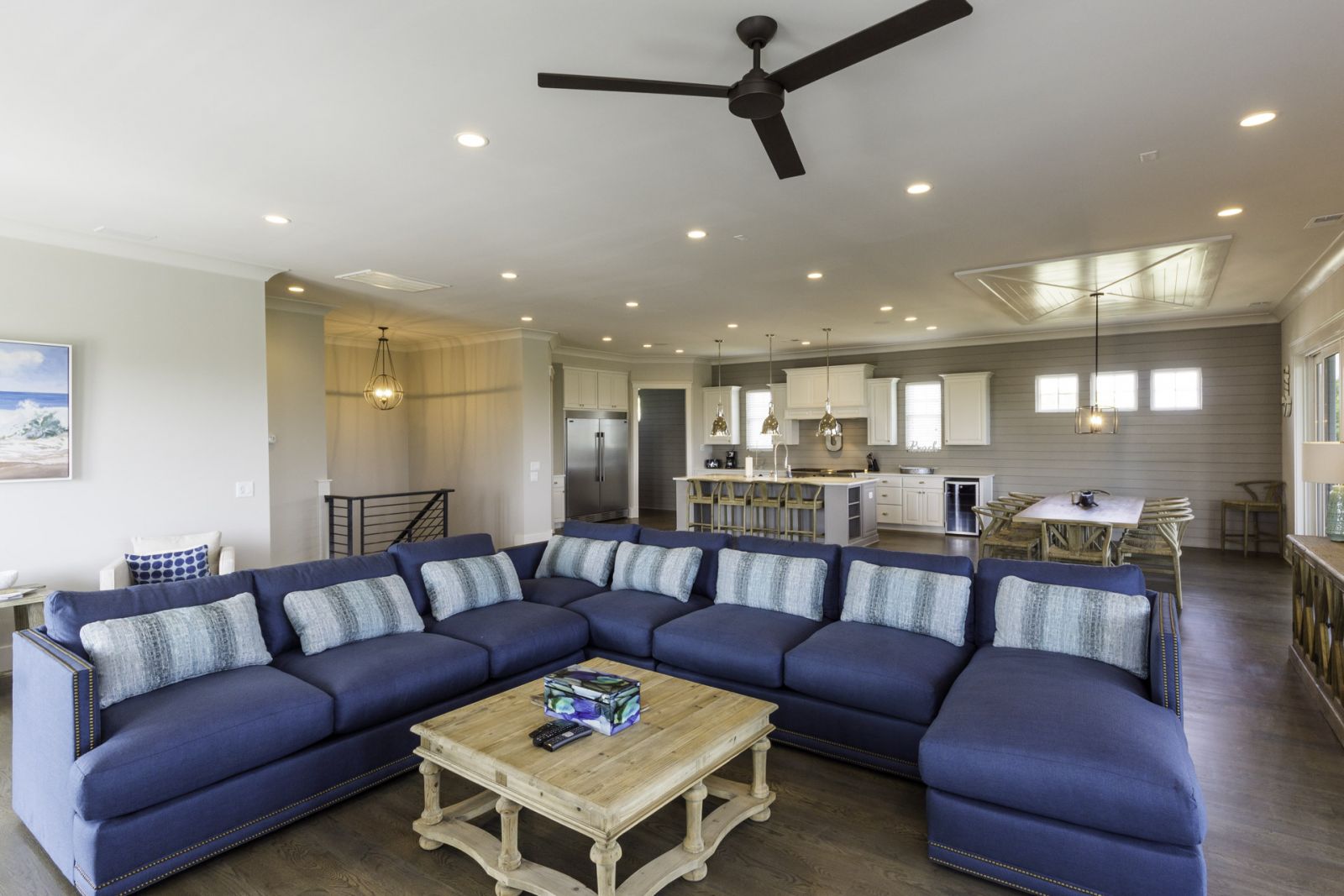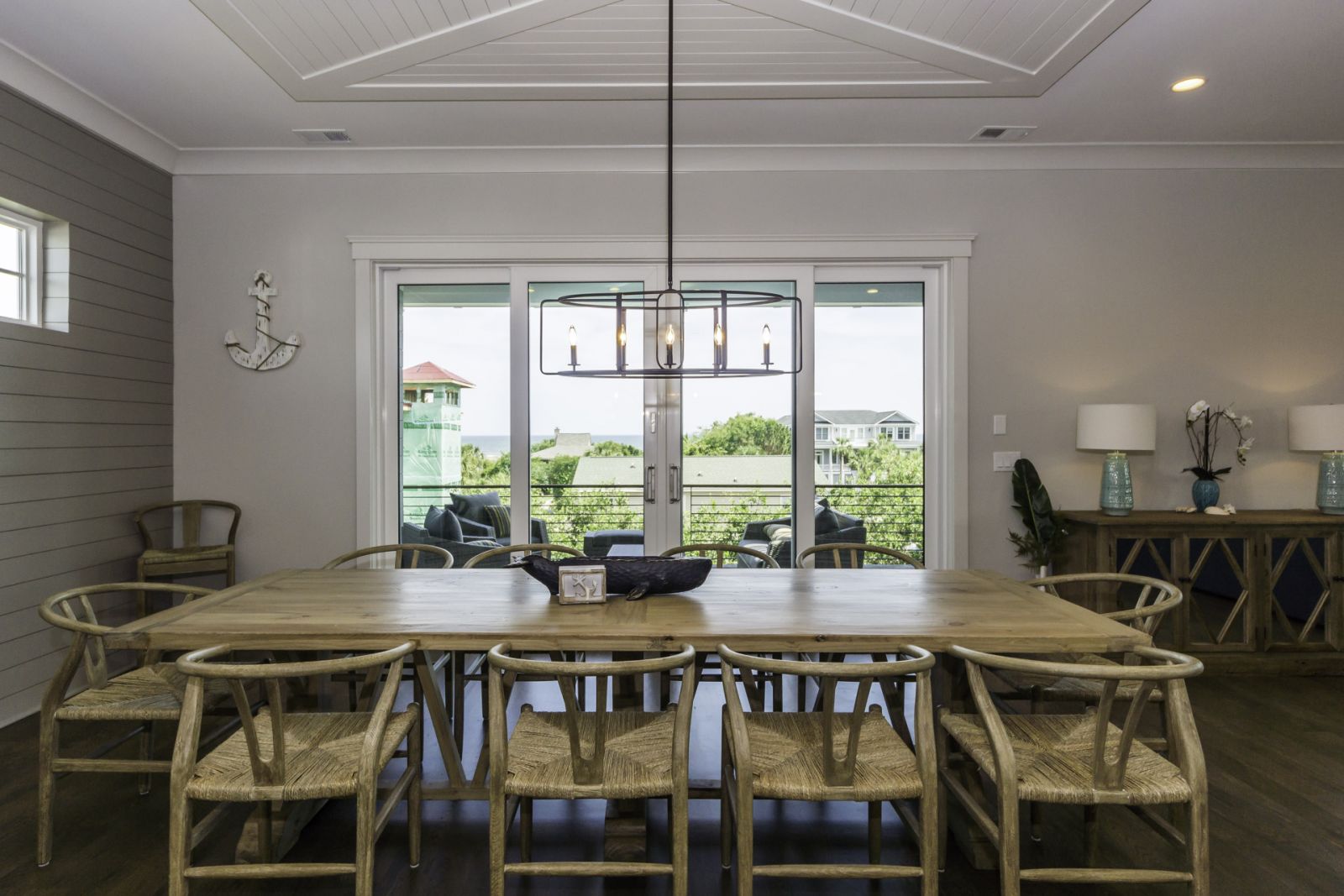 3. Compelling Images and Property Descriptions
After a long and difficult day at work a potential guest will hop on their computer and browse places to vacation to and properties to rent. Wanting to forget about the stress of work and daily life, they try to imagine themselves staying somewhere else. Industry research has shown that guests are looking to stay in a property that is equally as nice, if not nicer, than their primary residence. In order to effectively draw this person into your listing, your property's story should be illustrated through a colorful property description and powerful imagery.
Be creative with your approach to marketing your rental. Instead of the traditional picture of a bedroom and kitchen, use compelling photographs of guests enjoying your property and the surrounding amenities as a way of highlighting all your property has to offer. Let each photo use their 1,000 words to help your property stand out. Your guests should be able to envision themselves in each photo. Often times the property description and images are all a guest has to determine if your property is the best fit for them.
If you are not a real-estate professional, a marketing aficionado, an expert photographer, and a gifted writer doing this can be challenging. That is why it's in the best interest of maximizing your investment to partner with a trusted professional team to help you promote all the charming elements of your property you want guests to see.
4. Obtain Positive User-Generated Content
It's becoming increasingly popular for people to be scrolling through social media platforms like Facebook, Instagram, or Pinterest and see a friend having an incredible time on vacation and end up wanting to go as well. In fact, a recent study has shown that 40% of American families and 60% of millennials admitted that they've decided there vacation plans based on social media posts.
As a vacation rental owner it would be silly to not take advantage of this growing trend. Some easy ways of doing this is to ask them to leave a review of your property if they enjoyed their stay. Additionally, you can ask them if they would tag your property on social media or if you could repost their photos of their amazing vacation stay at your property. Both of these options help boost your exposure and it's always fun for guests to see their photo featured on your listings account and relive the fun memories they created in your property.

How are you going to make your vacation rental one guests won't forget?
The first step we recommend is finding a dedicated property management team that can provide you with guidance and recommendations for maximizing your property's potential. Let Island Realty provide you with the service you deserve and a partnership you can trust. With over 40 years of experience managing both vacation and long-term rentals, we have learned the best tactics to help your home stand out on the Island.
At Island Realty every owner is matched with an individual Owner Representative to help provide personalized recommendations to make staying at your property an unforgettable for guests. In addition, you will have access to an on-staff photographer to take compelling photos and virtual tours at no cost to you. Island Realty also has an in-house marketing team dedicated to merchandising your property, managing Island Realty's social media presence, crafting captivating property descriptions, and requesting reviews after every stay. To complete the package, we have a professional group of vacation planners to help guests envision themselves having an incredible vacation at your property.
If you would like to learn more about how Island Realty can help you manage your vacation rental please contact Collins Atkinson, our Business Development Manager, at (843) 242-1076 or collins@islandrealty.com. We look forward to speaking with you!