WILD DUNES VACATION RENTALS
Explore dozens of amazing Wild Dunes vacation rentals on Isle of Palms. Our properties range from one-bedroom condos to five-bedroom homes. You can find the perfect Wild Dunes condo rentals by using the availability search to narrow in on criteria like the number of bedrooms, bathrooms or other amenities you desire. This will help you find the perfect Wild Dunes rentals for your needs.
You can also search by Wild Dunes Resort with nineteen different condo complexes to choose from on the Isle of Palms.
We hope you find the perfect Wild Dunes vacation rental home for you and your family to come enjoy the Isle of Palms area.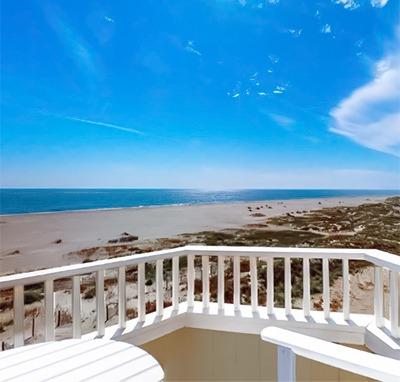 About Wild Dunes
Located quietly on the northern end of the Isle of Palms, Wild Dunes is about 17 miles from downtown Charleston and offers an atmosphere of exclusivity and lush beauty. It is an area thick with tropical vegetation, where stunning marsh vistas and wide secluded beaches are part of the norm. Biking and jogging trails wind lazily throughout the resort, and accommodations range from quaint cottages to magnificent oceanfront homes.
Wild Dunes is also home to two of the finest golf courses in the Southeast - Wild Dunes Links and Wild Dunes Harbor Course. The Island Realty concierge team is more than happy to help you book a tee time.
Dozens of swimming pools dot the Wild Dunes community. Restaurants within the community are available to do the cooking for you, but our rentals have well equipped kitchens if you choose to cook in. In addition, the security gate at the entrance of Wild Dunes helps ensure that the time spent in your vacation rental is as safe and enjoyable as possible.
WILD DUNES GATE PASSES - Wild Dunes is a gated resort community. Island Realty provides all gate passes to our vacation rental guests and their visitors. Please call Island Realty during office hours to obtain gate passes for your group and guests. Wild Dunes Security does not issue gate passes for guests and their friends. Special note: Motorbikes, trailers of any kind, and motor homes are not permitted inside Wild Dunes.
* Island Realty manages a number of vacation rental properties in Wild Dunes; however, Island Realty is not the owner of, nor affiliated with, "Wild Dunes Resort."


---
---